Presentations play a big role in business—they're the first glimpse of your brand. Yet, making an impressive one can be tough, especially without design skills.
Luckily, there are services that specialize in presentation design. They team up with you, understand your goals, and create visually stunning and informative presentations.
For remote workers, presentations are vital. Clear communication helps reach your goals and connect with others.
Whether at work, school, or showcasing your creativity, presentations flaunt your knowledge. It's not just looks; functionality matters too.
Don't worry! We've got your back with the top 7 presentation design services.
Explore the unique features of these design agencies to find the perfect fit for your needs. Pick the service that best suits what you're looking for!
Deckez

Deckez is a presentation design company that specializes in creating Investor Pitch Decks, Enterprise presentations, and PPT presentations for business professionals and educators. They work hard to satisfy their customers by creating impressive presentations that are visually appealing, engaging, and persuasive.
Whether you're looking for a simple PPT presentation or a more complex presentation, give your first preference to Deckez.
They offer a variety of services to meet your needs, including:
Concept development
Design
Web design
Illustration
Animation
Video editing
Deckez is committed to providing you with the highest-quality presentation design services. They offer a satisfaction guarantee on all of your work to their clients. If you're not happy with the presentation provided, Deckez works with you until it's as you prefer.
Don't hesitate.
Presentation Geeks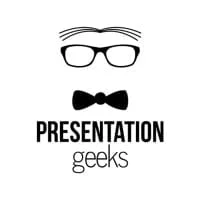 Presentation Geeks are experts in the art of creating captivating and impactful presentations. With their deep knowledge of design principles, storytelling techniques, and effective communication strategies, Presentation Geeks specialize in transforming ordinary slides into engaging masterpieces.
They understand the importance of visual appeal, functionality, and user experience, ensuring that each presentation leaves an impression on the audience. They offer services like PowerPoint presentations, Keynote presentations, and pitch decks.
24Slides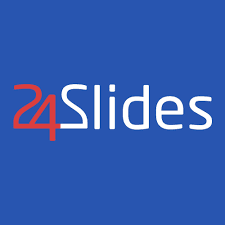 24Slides is a presentation design service company that offers professional and high-quality design solutions for presentations. With a team of skilled designers, 24Slides assists individuals and organizations in creating visually impressive and engaging presentations.
24Slides delivers top-notch design services to meet the unique needs of its clients. They have a team of expert designers who can help you create business pitches, educational lectures, or conference presentations.
They offer services like custom PowerPoint design, infographics, and animated videos.
Ethos3

Ethos3 is a presentation design agency that helps businesses and individuals communicate effectively through visually striking presentations. Their presentations should be engaging, and memorable, and leave a lasting impact on the audience.
Ethos3 offers services in presentation design, training, and consulting. They have worked with high-profile clients such as Google, Netflix, and Coca-Cola, and have won numerous awards for their exceptional design work.
Bright Carbon

Bright Carbon is a design service company that specializes in creating visual aids for presentations. With a team of experienced designers and trainers, BrightCarbon helps individuals and organizations transform their presentations into engaging experiences.
They offer a range of services, including PowerPoint and Google Slides design, interactive multimedia development, and presentation skills training.
Buffalo7
Buffalo 7 is a creative agency that specializes in presentation design and storytelling. They transform dull and ordinary presentations into engaging visual experiences that captivate audiences.
Buffalo 7 helps businesses and individuals craft compelling presentations that leave a lasting impact and effectively communicate their message.
Their unique blend of creativity and strategic thinking has earned them a reputation for creating memorable presentations that stand out from the crowd.
Slide Bean
Slide Bean is an online platform that offers presentation design services. It provides a user-friendly interface where users can easily input their content, and their platform automatically generates beautifully designed slides. They offer a range of templates, graphics, and customization options to ensure that each presentation is unique and tailored to the specific needs of the user.
Slidebean's goal is to simplify the presentation design process and empower users to create impactful slides without the need for extensive design skills.
Supercharge Your Presentation
Are you serious about creating a professional presentation? Then consider hiring one of these above-listed companies.
These companies have a team of experienced designers who can help you to create a presentation that is tailored to your specific needs.
They can also guide you with the following:
Choosing the right design style.
Creating custom graphics and animations.
Integrating your data and research.
Proofreading your text.
Choosing the appropriate design service provider can be a challenging endeavor.
Nevertheless, it is a critical factor that can determine the triumph of your enterprise. They can help you create a presentation that will impress your audience and make you proud and happy.
If you want to take your business to the next level, consider hiring one of these companies for your next presentation. And remember, a good design is not just about making something look good; it is also about functionality and the user experience.
The End
We have discussed the top 7 companies for design services. These companies are experts in creating visually appealing and engaging presentations that will leave a lasting impression on your audience.
Choose the number one designing platform that is suitable for working with you.